There are something new will be appear in Hansa MOD 3.0.0
and Hansa MOD 3.0.0 will be updated in October to celebrate China's National Day
1.Nuclear fusion engine
(This engine has its own animation)
http://v.youku.com/v_show/id_XNjAzNTA3NzM2.html
2.helicopyer
(Yes, it can take off vertically)
http://v.youku.com/v_show/id_XNjAzNTA5MzMy.html
3.light
(Let your boat has a unique lighting effects)
http://v.youku.com/v_show/id_XNjA1OTU1MzY0.html
4.new decorations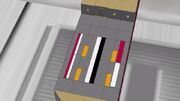 what know more?
welcome to:
http://translate.google.com.hk/translate?act=url&hl=zh-CN&ie=UTF8&prev=_t&sl=zh-CN&tl=en&u=http://tieba.baidu.com/f/good%3Fkw%3Dbattleshipcraft%25B9%25A4%25D2%25D5%25D5%25BD%25BD%25A2
Ad blocker interference detected!
Wikia is a free-to-use site that makes money from advertising. We have a modified experience for viewers using ad blockers

Wikia is not accessible if you've made further modifications. Remove the custom ad blocker rule(s) and the page will load as expected.